Discover more from The Monero Moon
The Monero Moon is a curated weekly newsletter regarding all things Monero. Subscribe for free to stay up to date with all the news about Monero - the world's most private, secure, and untraceable cryptocurrency.
The Monero Moon (Issue 40)
The Monero Moon is a curated weekly newsletter regarding all things Monero.
Development, Releases, and Technology
As we mentioned in our previous issue, Monero is scheduled to undergo a network upgrade (hard-fork) on the 16th of July 2022, at block 2,668,888. This is a consensual upgrade agreed upon by the Monero community in order to improve Monero's privacy and performance, and will require all users to update their software. The new software is v0.18 "Fluorine Fermi", and will be released one month before the network upgrade around the 16th of June. The network upgrade will include a variety of new features such as:
Ring-size increase from 11 to 16 to increase privacy

Viewtags to reduce wallet-sync times by up to 40%

Bulletproofs+ to reduce transaction sizes by ~7%, and improve verification performance by ~7%.
A complete list of upgrades and improvements will soon be released along with the new software. If you want to learn more about Monero's upcoming network upgrade, please check out this post on the official Monero website. You can even read chat logs from the Monero Dev Meeting on April 16th discussing the upcoming network upgrade.
The official Monero CLI v0.17.3.2 Oxygen Orion has been tagged and the release binaries should be out soon. The GUI version will shortly be tagged as well. Thanks to the Monero Observer for this update!
In March 2022, Monero was the most used blockchain privacy tool. Zcash and Samurai carried out ~99% less private transactions than Monero.
While on the subject of Monero transactions, the more people that use Monero the cheaper it gets!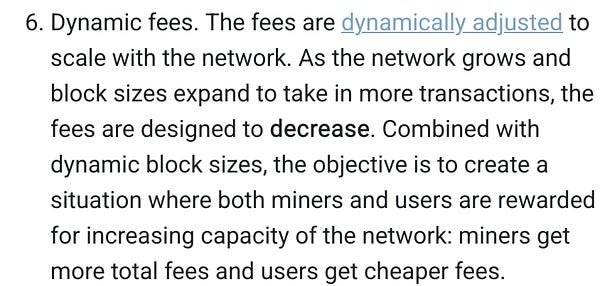 UnstoppableSwap, an exchange service that enables the trustless exchange of Bitcoin to Monero by utilizing Atomic Swaps, shared an Atomic Swap GUI demo on the Monero main-net.
If you've got a bunch of different Monero wallets with small amounts of XMR in them, benevanoff has created an XMR-Multisweeper tool just for you. The XMR-Multisweeper tool scans the Monero blockchain looking for decryptable owned transaction outputs and will sweep all found outputs to a single wallet of your choice, effectively consolidating several wallets into one. Please note it is a beta release at the moment. More information and download links can be found here.
emesik announced an urgent security update for the monero-python module. Please upgrade immediately to version 1.0.2. Earlier versions are vulnerable to an attack, where a malicious user prepares forged transaction and pushes arbitrary payment amount, which the code blindly trusts. Update to 1.0.2 here.
Want to help contribute to Monero? It is highly recommended you run a node or mine to help secure the network. You can solo mine via the official Monero GUI wallet which can be found here, or partake in pool mining and join the decentralized and permission-less P2Pool.
If you want to learn more about what a running a Monero node means, why you should do it, and how to do it, then check out this new video from the Monero Guides series.
Wondering how decentralized Monero is in regards to the number and location of nodes being run around the world? Check out Monero.fail. There are over 11,000 observed nodes. This is not a full representation of the entire Monero network, it's just a look into the peers being crawled from the source node (singapore.node.xmr.pm).
Check out this info-graphic shared by btcMike discussing privacy features that were implemented in Monero but not Bitcoin.
General News
There was controversy within the Monero community this week as Haveno DEX, who recently secured development funds from the Monero community via the Community Crowdfunding System (CCS), announced they would be listing Zcash support (in the form of an XMR-ZEC trading pair) at launch. Haveno's announcement generated backlash from many Monero community members for a variety of reasons, while others provided reasons in support of Haveno's decision. If you want to go down the rabbit hole regarding this issue, check out this post on Reddit, and this tweet from Haveno.
Monero Guides have published their Monero video series titled "Getting to Grips with Monero". It features four different videos where they go through everything from hosting your own node to making your first purchase with Monero. Watch it on YouTube here and Odysee here.
Ragnar Lifthasir, a prominent Bitcoiner published a blog titled "Secret Bitcoiner Users of Monero – Come Out Of The Shadows". In this blog post, Ragnar encourages Bitcoiners to publicly support Monero.
In addition to this, Cake wallet found that while at the Bitcoin conference in Miami most users preferred chose to accept payment in Monero over Bitcoin!
Monero Talk released a new video with dMartian, a member from the Monero community. dMartian shares his vision of a decentralized world where Monero can be a tool for decentralized human cooperation instead of centralized corporations and governments having all the power. Watch it here or below.
The Monero Talk team also put out a Monerotopia video with Martha Bueno, the Candidate for Miami-Dade Commissioner District 10, to discuss Monero and financial privacy.
The Monero Standard #10: 20 April 2022 - 27 April 2022 has been published. Check it out to keep up with Monero news!
Cointelegraph published "Monero 'falling wedge' breakout positions XMR price for 75% rally". Read it here.
Coin Bureau published a new video titled "CRAZY Privacy Coin Report!! Can They Be Compliant?!?". Despite the humorous title and thumbnail, the video is serious, and examines Perkin Coies report titled "Anti-Money Laundering Regulation of Privacy-Enabling Cryptocurrencies". It heavily features Monero starting around 2:40.
Coin Bureau are also hinting at the release of a Monero video!
Irina Heaver, general partner at Ikigai Ventures and a lawyer by trade, recently discussed the legal and moral implications of central bank digital currencies at the Paris Blockchain Summit. The conversation touches on the need for financial privacy, how privacy is not a crime but a human right, and includes discussion about Monero at 24:55. Watch it below.
Comedian turned political activist Russell Brand recently posted another video warning about the dangers of traceable CBDCs and cryptocurrencies. Surprisingly, it is an informative and somewhat entertaining video.
Son of a Tech, a YouTuber with over 100k subscribers, published a video about Monero's upcoming hardfork. Watch it below.
Events
There is a Monero Research Lab meeting is scheduled to take place April 27th 2022 at 17:00 UTC in the #monero-research-lab IRC channel.
There is a Monero Community Workgroup Meeting scheduled to take place on May 1st 2022 at 1800 UTC in the #monero-community IRC channel. Anyone and everyone is welcome to join, even if you just want to lurk.
The next MoneroKon 2022 Planning Meeting is scheduled to take place on Saturday, April 30th 2022 at 18:00 UTC in the #monero-events IRC channel.
The Monerokon Conference is being helding on the 18-19th of June at Arroz Studios in Lisbon, Portugal. Monerokon are also accepting presentation and workshop proposals if you want to get involved. MoneroKon is going to be a celebration of all things Monero, privacy, and financial technology, and is aiming to be 'the' annual meeting of privacy advocates, cypherpunks, scientists, and philosophers. Tickets to MoneroKon are now available here on the MoneroKon website.
Exchanges and Merchants
Crypto In Power Out, aka 'Cipo', now allow you to pay for electricity for your camper-van, electric cars, boat, caravan and other high load cases with XMR. You can learn more about Cipo here or watch the video below.
Mullvad VPN will soon be adding XMR as a payment option on their website. More information can be found here.
MoneroDirectory.com is currently up for sale for around 10-15 XMR. Monero Directory is a website that showcases services and websites that accept or utilize Monero.
The Monero.com website has been revamped with lots of cool new features!
Announcing a revamped
Monero.com
! Featuring: 🎂Network statistics 🎂Block explorer 🎂Monero trading 🎂News from Monero Observer and
GetMonero.org
🎂Monero Marketplace 🎂Link to support and wallet guides ... and more! What do you think? 🙂
In light of this, Cake Wallet recently had their Monero.com wallet removed from the Google Play Store because the app icon was similar to Freewallet (a wallet not recommended by the Monero community). Read this post for more information.
github.com
Releases · cake-tech/cake_wallet
The open source repository for Cake Wallet, a noncustodial multi-currency wallet, and Monero.com, a noncustodial Monero-only wallet. - cake-tech/cake_wallet
Also in relation to Freewallet, a Monero user claims to have had 365 XMR wrongfully withheld by Freewallet since October 2020. After sending around 150 emails to Freewallet, Monero user istvanx claims to "have hired attorneys in Hong Kong, where "Wallet Services Limted" aka Freewallet is supposedly operating out of. Our attorneys sent someone over to "Freewallet headquarters" to serve them a Letter of Demand in person, unfortunately there were no offices at said location."
Waves.Exchange announced plans to delist Monero and other 'privacy coins'.
waves.exchange
Waves.Exchange | The easiest way to access DeFi
Invest and trade crypto with the lowest fees
After the Monerun event in which Monero users made a coordinated effort to withdraw XMR off exchanges, gr8ful4 shared a post outlining cryptocurrency exchanges likely to be running fractional reserve schemes. While it may be true, it is not clear how the list has been determined. Read more about it here.
Not a tech person but want to accept XMR as payment? ozc1han shared a short video of a somewhat rudimentary but easy way to accept Monero as payment. Calculate the fiat amount to XMR, and then paste it into a wallet to receive payment.
If you are having issues regarding related Monero software or cryptocurrency exchanges, please be wary of anyone claiming to be from 'support' or a 'help-desk'. Never send any passwords or Monero seeds to anyone, regardless of the issue, and don't click any links someone sends you.
Feel free to use these images from Odd_Error_ to create your own posters or stickers.
Community Crowdfunding
Several crowdfunding proposals are awaiting community feedback before they can start accepting funds through the Community Crowdfunding System (CCS). For now they are just proposals, but if they receive some positive feedback from the community they will be moved to a "Funding Required" stage so that they can accept Monero donations through the CCS.
CCS Projects requiring funding:
Trading & Speculation
After a two month uptrend, Monero's amazing run has come into headwinds.
The XMR/BTC weekly chart shows price action flirting below the 4 year long resistance/support it had previously broken upwards through. Ideally bulls will want the weekly and monthly candles to close above the yellow line for trend continuation.
Performance
Total Monero in Circulation — 18,113,636 XMR
Monero Total Marketcap — $4,263,827,042
Coinmarketcap Ranking — #34
XMR/USD Price — $233 USD
XMR/BTC Price — 0.00592 BTC
LocalMonero.co Street Price — $245 USD
Average Transaction Fee — 0.0001 XMR ($0.024)
Hashrate — 2.813 Ghash/s
Monero Mining Pools Hashrate Distribution —
Entertainment
Spotted at a recent Roundnet/Spikeball tournament:
---
Donate
If you like the newsletter and want more of this content, then shout me a round of beers by donating some spare Monero you didn't lose during your boating accident.
88u3PpQH3zNDTWnrYgLVyiYihLL7aFT2GLRXCACezG3Q2jcoiEzW7UqZWV5Uov9iBc6DqdbjVuLxfgptdPGbm3wJTGvq8mT
Support Monero
Want to help contribute to the Monero Project? Developers, marketers, event coordinators, translators, Instagram personalities, meme creators, public speakers — whatever your skills may be, it is extremely likely there is something you can do to assist. I urge you to reach out to the Monero community on Reddit, IRC, GitHub, Twitter, or Telegram. The official Monero website is GetMonero.org.
Past Issues
Issue 39 / Issue 38 / Issue 37 / Issue 36 / Issue 35 / Issue 34 / Issue 33 / Issue 32 / Issue 31 / Issue 30 / Issue 29 / Issue 28 / Issue 27 / Issue 26 / Issue 25 / Issue 24 / Issue 23 / Issue 22 / Issue 21 / Issue 20 / Issue 19 / Issue 18 / Issue 17 / Issue 16 / Issue 15 / Issue 14 / Issue 13 / Issue 12 / Issue 11 / Issue 10 / Issue 9 / Issue 8 / Issue 7 / Issue 6 / Issue 5 / Issue 4 / Issue 3 / Issue 2 / Issue 1
Socials
If you have any suggestions, corrections, or feedback, please contact me on Twitter @johnfoss69 or on Reddit u/johnfoss68.
Thanks for reading The Monero Moon! Subscribe for free to receive new posts and support my work.
---
DISCLAIMER: This publication contains opinion for informational purposes only and does not constitute investment advice. Information may contain errors and omissions. Use solely at your own risk. The author of this publication and/or the authors of articles linked to from this site may have financial investments that may bias their opinions, including ownership of Monero currency. Always do your own research, form your own opinions, and never take risks with money or trust third parties with out verifying their credibility.