Discover more from The Monero Moon
The Monero Moon is a curated weekly newsletter regarding all things Monero. Subscribe for free to stay up to date with all the news about Monero - the world's most private, secure, and untraceable cryptocurrency.
The Monero Moon (Issue 44)
The Monero Moon is a curated weekly newsletter covering all the latest news within Monero (XMR).
Development, Releases, and Technology
The official Monero Twitter account held a Twitter Spaces Q&A recently to discuss the forthcoming network upgrade. You can listen in retroactively via the tweet below!
In case you were unaware, Monero is scheduled to undergo a network upgrade (hard-fork) on the 16th of July 2022, at block 2,668,888. This is a consensual upgrade agreed upon by the Monero community in order to improve Monero's privacy and performance, and will require all users to update their software. The new software is v0.18 "Fluorine Fermi", and will be released one month before the network upgrade around the 16th of June. The network upgrade will include a variety of new features such as:
Ring-size increase from 11 to 16 to increase privacy

Viewtags to reduce wallet-sync times by up to 40%

Bulletproofs+ to reduce transaction sizes by ~7%, and improve verification performance by ~7%.
A complete list of upgrades and improvements will soon be released along with the new software. If you want to learn more about Monero's upcoming network upgrade, please check out this post on the official Monero website. You can even read chat logs from the Monero Dev Meeting on April 16th discussing the upcoming network upgrade.
If you can help with Monero's upgrade, be it simply notifying wallet or exchange providers, please check out this 'upgrade checklist' to ensure all parties appropriately update their software and make the necessary changes.
Additionally, help test the upcoming major Monero release for bugs on the Monero Testnet. Testnet funds (tXMR) available for anyone willing to help out! Check out this post from garth_xmr for more information on how to get started and why you should help.
Seth For Privacy is also asking for people to test Monero's code. He has tried to make it as easy as possible by publishing a new Docker image, so anyone on Ubuntu can simply run the link above and be good to go. If you're running a different operating system such as Windows, reach out to Seth and he will do his best to get you up and running.
noot aka elizabethereum provided an ETH-XMR Atomic Swap development update, announcing that an initial version of the swap is deployed onto the Goerli (Ethereum testnet) and Monero Stagenet networks. Help is needed trying out the swap on stagenet so lend a hand if you can. Testing is critical to uncover any and all bugs so they can be fixed, and to gather feedback on the UX in general. You can find more information here and here!
Additionally, here is the recent Monerotopia conference talk from elizabethereum talking about ETH-XMR atomic swaps.
spirobel is working on a Monero browser wallet just like Metamask so you can have convenience of logging into websites and transacting with one click, while still maintaining your financial privacy. NFT support is also being developed. More information can be found here and here, and in the Twitter post and Youtube video below.
hinto-janaiyo has released v1 of monero-gpg, a Bash script that GPG-signs a message or a file and includes the current Monero block stats at the bottom. According to hinto-janaiyo, "a cool by-product of Proof of Work is that you can use block hashes as a sort of `time-minimum`. If you include a block's hash in a message, that message at the bare minimum was created when that block was first relayed to the network. In order to fake a message for the future, you'd have to know every block hash leading up to that block, all of which include its own RandomX hash, and all the transactions".
You can automate your Monero node so that it starts in the background whenever you turn on your PC, and restarts if it fails. Check out this how to guide from Monero Guides.
Did you know that you can now support the Monero network by mining with P2Pool via the official Monero GUI wallet? Check out this post from Unhappy-Cat2935.
Inevitable-Fig6717 showed off to the community how they are mining Monero on their mobile device. Check out XMRig For Android if you want to setup your own mobile mining device.
If you can't run a Monero node, but want to choose one to use with your wallet, then check out monero.fail. They have a list of mainnet, testnet, stagenet, web, and onion nodes to choose from.
Monero.fail also have a cool map that shows you all the Monero nodes around the world! There's over 11,000 nodes. See if you can spot your hometown!
spackleXMR published a read-through of the modular arithmetic section of Zero to Monero on YouTube. They've also included some python code and other sources to help illustrate the material. Check it out here or below.
Grampy's development of a Monero point-of-sale app is coming along well. Follow him on Twitter for all the latest updates!
Monerujo have released Monerujo v2.4.3 which includes fixes to a small UI bug and adds Farsi and Tamil translations! Check it out here.
Shruum Wallet, a Monerujo fork with added security by adding and removing certain features, have released v1.2.0. Updates include the removal of fingerprint authentication and OpenAlias support. Check out this post for more information.
MyMonero are about to release an updated iOS wallet, and are looking for people to help them test the app. Check out this post and reach out to them here.
Cake Wallet 4.4.1 and Monero.com 1.0.6 have been released and are available for download. This includes SideShift support and Yat fixes.
[UPDATES] Cake Wallet 4.4.1 and
Monero.com
1.0.6 are out TODAY, with: -
@sideshiftai
exchange support! -
@whatsyouryat
fixes! - Allowing saving templates with the fiat amount - Other quality of life improvements and bug fixes More info: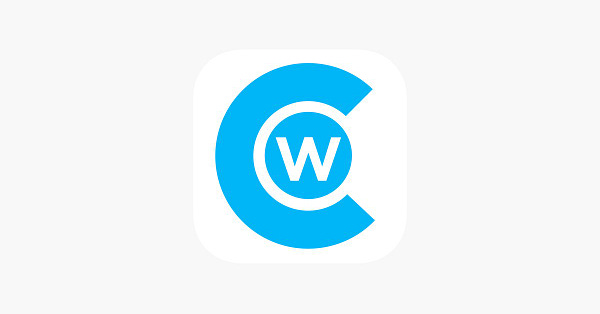 reddit.com
r/Monero - [UPDATES] Cake Wallet 4.4.1 and Monero.com 1.0.6: Sideshift, Yat improvements, quality of life improvements, and bug fixes!
56 votes and 35 comments so far on Reddit
Looking for a Monero wallet to use? When choosing a Monero wallet, if you are concerned about privacy then it is generally recommended by the Monero community that you do your best to choose a wallet that doesn't share the private view key.
While not directly related to Monero (well it sort of is because Monero chain explorers don't exist because Monero is too private), hoiru has created search engine where you can search for a Twitter user, and it will try to find out if they have ever published a cryptocurrency address. If they have, you will be able to see the social network content and also explore the blockchain to see how much they have in their address. Check it out here!
The Monero Observer put out a new Dev Report to provide a big picture view of Monero development activity throughout the past week. If you're interested in the nitty gritty, check it out here.
---
General News
Monero Talk put out a lot of great content this week, so while we don't usually cover one news source so heavily, we feel we must appreciate all the quality content they have produced, in particular that from the Monerotopia conference.
Monero Talk shared a video from the Monerotopia conference in April featuring Vikrant Sharma (founder and CEO of Cake Wallet), Mike Olthoff (founder and CEO of CoinCards) and Garrett See (co-founder of DVchain) to discuss creating a Monero circular economy.
Monero Talk also released a video with Seth for Privacy to discuss building a circular economy for Monero.
Monero Talk streamed a new episode of Monerotopia featuring a price report with afungible, and Midipoet to chat about MoneroKon 2022. Watch it below.
Monero was mentioned in an article from SimpleHold called Top 5 Community-Driven Cryptocurrencies in 2022. Check it out here.
The Open Economy Initiative shared a YouTube video covering some of the latest news and events happening in the Monero community. Watch it below.
Revuo Monero Issue 121, a weekly XMR newsletter, has been published. Read it here.
ChangeNow published an article featuring Monero titled Privacy Coins in 2022: Tech, Use Cases, and Challenges. You can read it here.
Justin Ehrenhofer brought to light Bitcoin's lack of privacy in regards to a Bitcoin user being charged with willfully violating OFAC sanctions by transmitting >$10 MM in BTC to a sanctioned country.
---
Events
The next Monero Community Workgroup Meeting is scheduled to take place on Sunday, May 29th 2022 at 18:00 UTC in the #monero-events IRC channel. Feel free to join in! Discussion topics include CCS updates, community highlights and workgroup reports. More information can be found here.
A Monero Tail Emission Day Global (Meet Up) celebration is taking place in NYC, Colorado, Las Vegas, Chicago, and more places on June 8th. You can celebrate the end of Monero's nominal supply and the beginning of tail emission with your local XMR community! You can even start your own meetup in your city! More information can be found here. Reach out to @chowbungaman in the Monerotopia Telegram, or Matrix chat if you want create your own meetup or want to join one. You can also email at monerotopia@protonmail.com
The next Monerokon 2022 Planning Meeting is scheduled to take place on Saturday, May 28th 2022 at 18:00 UTC in the #monero-events IRC channel.
The Monerokon Conference is being helding on the 18-19th of June at Arroz Studios in Lisbon, Portugal. MoneroKon is going to be a celebration of all things Monero, privacy, and financial technology, and is aiming to be 'the' annual meeting of privacy advocates, cypherpunks, scientists, and philosophers. Please note the Monerokon Conference in 2022 is now SOLD OUT, but more tickets may become available.
---
Exchanges and Merchants
Keep an eye out for the weekly Friday Monero Market Thread on r/Monero if you want to buy or sell something for Monero. A link to last Friday's thread is here.
ShopinBit added 21,000 new beauty and personal care products to their shop where you can purchase using XMR and receive a 3% discount!
CBD4Coins now allow you to purchase goods with XMR and receive a 10% discount upon checkout. They also offer free shipping. Check out this post for more information.
Darknet market users appear to be switching to Monero over Bitcoin.
---
Community Crowdfunding
Several crowdfunding proposals are awaiting community feedback before they can start accepting funds through the Community Crowdfunding System (CCS). For now they are just proposals, but if they receive some positive feedback from the community they will be moved to a "Funding Required" stage so that they can accept Monero donations through the CCS.
CCS Projects requiring funding or have been recently funded:
Additionally, there is a 5 XMR bounty for whoever can fix the Monero Bounties crowdfunding website. Check out this post for more information.
---
Trading & Speculation
Monero may be starting to de-correlate from other major cryptocurrencies.
Monero is once again trying to break out from a four year downtrend against Bitcoin. This is the 4th time in about six weeks. No coin has ever gained traction back against BTC after such a long downtrend. If it does breakout upwards, then that could be interpreted as bullish price action.
Cointelegraph published an article titled Top 3 cryptocurrencies that are faring the best in the 2022 bear market. It features Monero and discusses how Monero has fared better than other coins since November 2021.
---
Performance
Total Monero in Circulation — 18,126,147 XMR
Monero Total Marketcap — $3,535,045,703
Coinmarketcap Ranking — #25 (last week #30)
XMR/USD Price — ~$195 USD
XMR/BTC Price — 0.00661 BTC
LocalMonero.co Street Price — $209 USD
Average Transaction Fee — 0.000097 XMR ($0.019)
Hashrate —2.634 Ghash/s
Monero Mining Pools Hashrate Distribution —
---
Entertainment
---
Donate
If you like the newsletter and want more of this content, then shout me a round of beers by donating some spare Monero you didn't lose during your boating accident.
49koJtBLRCjcfqVD93fosJGKLYFPZuBUz1iRvqJdMz9yBXV93UgKdSyDSbwUkdsytdSRvwKZhRTPp3de4fXzcioQGAFzWUU
Support Monero
Want to help contribute to the Monero Project? Developers, marketers, event coordinators, translators, Instagram personalities, meme creators, public speakers — whatever your skills may be, it is extremely likely there is something you can do to assist. I urge you to reach out to the Monero community on Reddit, IRC, GitHub, Twitter, or Telegram. The official Monero website is GetMonero.org.
Past Issues
Issue 43 / Issue 42 / Issue 41 / Issue 40 / Issue 39 / Issue 38 / Issue 37 / Issue 36 / Issue 35 / Issue 34 / Issue 33 / Issue 32 / Issue 31 / Issue 30 / Issue 29 / Issue 28 / Issue 27 / Issue 26 / Issue 25 / Issue 24 / Issue 23 / Issue 22 / Issue 21 / Issue 20 / Issue 19 / Issue 18 / Issue 17 / Issue 16 / Issue 15 / Issue 14 / Issue 13 / Issue 12 / Issue 11 / Issue 10 / Issue 9 / Issue 8 / Issue 7 / Issue 6 / Issue 5 / Issue 4 / Issue 3 / Issue 2 / Issue 1
Socials
If you have any suggestions, corrections, or feedback, please contact me on Twitter @johnfoss69 or on Reddit u/johnfoss68.
---
DISCLAIMER: This publication contains opinion for informational purposes only and does not constitute investment advice. Information may contain errors and omissions. Use solely at your own risk. The author of this publication and/or the authors of articles linked to from this site may have financial investments that may bias their opinions, including ownership of Monero currency. Always do your own research, form your own opinions, and never take risks with money or trust third parties with out verifying their credibility.